Endorsed and Related Organizations
The Mission of Israel Benevolence Fund

The Israel Benevolence Fund (IBF) is an outreach to orphans and widows in the land of Israel that seeks their physical, emotional and spiritual wellness. The Brit Chadashah (New Testament) teaches:
"The religious observance that the Father considers pure is this: to care for orphans and widows in their distress and to keep oneself from being contaminated by the world." (James 1:27)
Read more...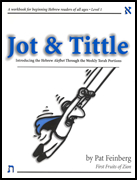 The FLAME Foundation is committed to the development of quality educational materials for use in Messianic Jewish settings.
The purpose of the Foundation is to encourage and assist leader development and education among Messianic Jewish individuals and congregations. Such purposes are accomplished through the production of contextualized materials.
Read more...
In the mid-90s, the UMJC embraced a vision for a council of reconciliation between the church and the Messianic Jewish community. With the endorsement and support of the UMJC delegates, this vision has grown into an effort called Toward Jerusalem Council II (TJCII), working toward an eventual council and statement by church leaders recognizing the Messianic Jewish community. This council will be a mirror image of the Jerusalem Council of Acts 15, which welcomed Gentiles into the believing community. TJCII is seeking a council that will welcome Jewish believers in Messiah, as Jews, into the believing community.
Read more...
The UMJC, in partnership with Chevra-USA (formerly Anshe Rachamim), is striving to bring help to Jewish people of Eastern Europe in their time of need.
The name "Chevra" means "friendship". Their goal is to help Jewish people in need, regardless of religious perspective. Their work began during the break up of the Soviet Union, when a Jewish man from Krakow, Poland, and some of his friends contemplated the enormity of the destruction of the Jewish people in WWII. They began helping elderly holocaust survivors still living in Poland; bringing them food and clothing and helping them with household chores.

To learn more about Chevra-USA and donate to their work, click on the logo.